There are several hundred varieties of vines; here in the Oren Farm, we grow Flame and Early Sweet grapes. The grape harvest takes place from the middle of May to the beginning of June. Flame: a very successful variety of red, seedless, sweet, very tasty grapes. Warmly recommended for anyone who has not yet tried them. Early Sweet: A sweet, tasty, seedless, light-green grape variety. Serve in the same dish as the Flame grapes for a colorful and tasty winning combination. The vine is one of the seven species of agricultural produce for which the land of Israel was noted. It appears many times in the Bible, in poetry and in folk tales.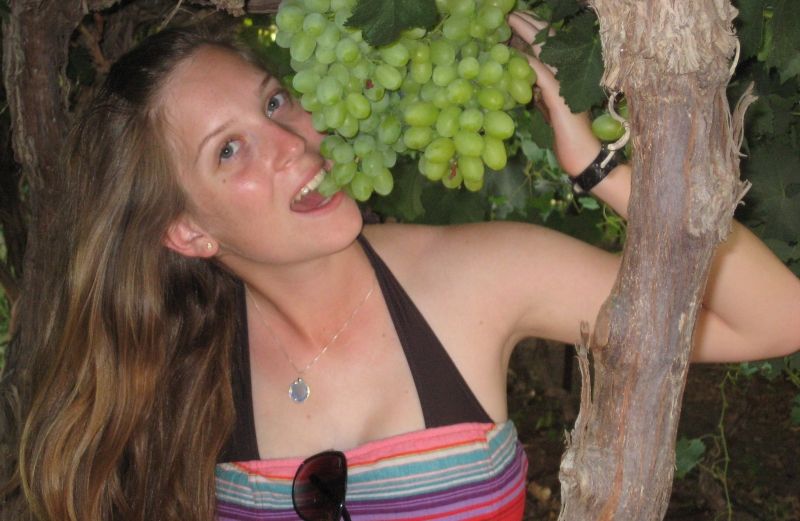 Here in the Oren Farm you can see our Brazilian fig orchards and their cultivation according to the year's seasons.
The fig is one of the seven species for which the land of Israel was noted and has been an inseparable part of the scenery of the land of Israel since ancient times. The fig's ripening season is relatively short, but suppliers an abundance of fruit.
The fig is a cultivated deciduous tree, which reaches a height of 2–6 meters. It is a wide tree with white branches, a short trunk with gray, smooth bark.
The fig has large, thick, rough leaves that are hairy underneath and separated into 3–5 sections, like the fingers of a hand.
The Oren farm is a partner in Moshav Netiv HaGdud's date plantation, where organic Medjool dates are grown. Medjool dates are the biggest and most juicy dates known, and they are an ingredient in many Middle Eastern recipes. Medjool dates are sweeter and juicier than most dates, and they can reach 4 centimeters (up to 45 grams for one date).
This is the most widespread variety of date grown commercially in the Arava, the Jordan Valley and the Beit Shean Valley.  Most of the best Israeli produce is exported to Europe, Africa and North America, where it is bought in large quantities, mainly in the periods of Ramadan and Christmas The date palm is a dioecious evergreen, and grows in many kinds of soil.